Considering Realty Income? Consider Your Options
Realty Income (NYSE:O) remains one of the favorite companies within my portfolio for a variety of factors. As a dividend growth investor, the monthly dividend and consistent raises are always great to see. A quick glance at Realty Income's investor relations page shows the pride that management takes in paying AND growing the dividend payment.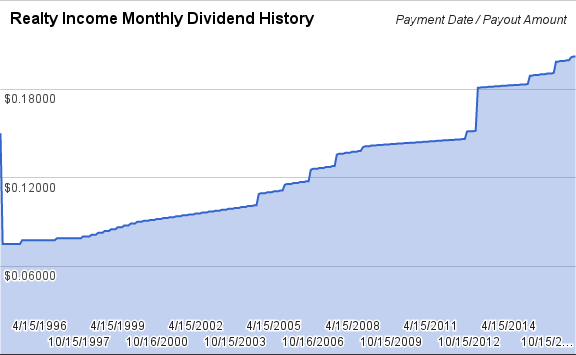 *Data source: Realty Income investor relations. Image source: Author.
**A larger interactive version of this chart can be found here.
Realty Income's dividend history is truly impressive. For starters, the dividend has been paid and grown every year since 1994 giving them the title of Dividend Contender with a 23-year streak of rising growing dividends. Over that time, there's been 88 different dividend increases with 76 consecutive quarters of higher dividends.
In my eyes though, no company is an always buy. It always boils down to the valuation.
Since its share price peaked in early August at just over $72, it's been nothing but downhill since. The current share price, as of Friday's close, sits at $57.38 which is around 20% lower than its high from just 3 months ago.
Continue reading the article on Seeking Alpha.