Procter & Gamble: The King Reigns On
Procter & Gamble (PG), referred to as P&G from here on, needs no introduction to dividend growth investors as their stable of brands and excellent history of dividend growth are well-known. Brands such as Pampers, Bounce, Downy, Tide, Charmin, Bounty, Febreze, Dawn, Mr. Clean, Crest and many others.
P&G is one of the largest businesses in the consumer goods sector. What has made P&G investors happy is the repeat nature of the business by selling consumable goods that are used regularly. Consumer Goods as a Service, so to speak.
Dividend History
The dividend growth investment strategy is the one that I gravitated towards most when I first began investing into individual companies. The strategy is simple at its core: find great businesses with a history of, and ability to, grow dividend payments over time.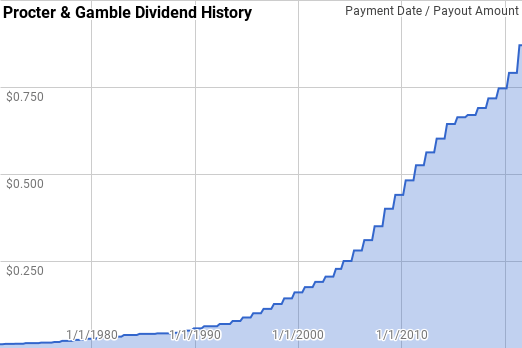 Image by author; data source Procter & Gamble Investor Relations
P&G has a very impressive 65-year streak of annual dividend raises which is one of the longest active streaks going. That gives them the title of Dividend King and puts them in rare company. After a slow period of dividend growth in the late 2010s, P&G announced a large 10% raise in April.