Broadridge Financial Solutions: A Boring But Necessary Business That Rewards Its Stakeholders $BR



Broadridge Financial Solutions (
NYSE:BR
) is a leader in the investor communications industry as well as other technology driven solutions for the financial services industry. Broadridge has a healthy share of recurring revenue that allows management to have large revenue
and profit base with which to count on each year.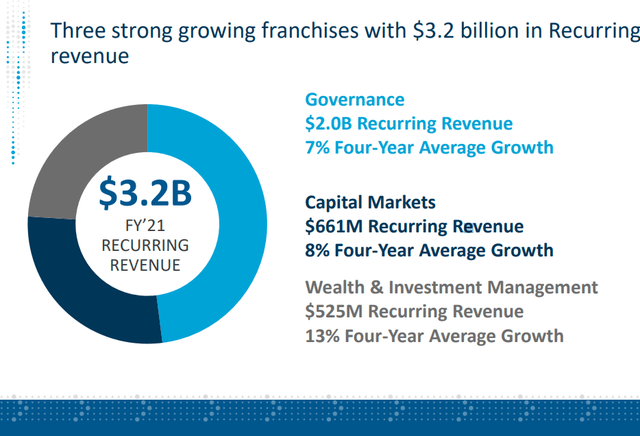 Recurring revenues represented ~65% of FY 2021 total revenues. On top of that recurring revenues have been growing at a healthy pace.
The Investor Communications Solutions is a wonderful boring segment that has little competition. Think delivering proxy materials and handing proxy voting for mutual funds, ETFs and equities. They help client companies ensure they are meeting regulatory requirements regarding investor communications.
The other segment is Global Technology & Operations which handles trade processing as well as wealth management functions.
Broadridge's share price currently sits roughly 13% off it's high from late 2021. Although shares were in the midst of nearly a 30% drawdown as of late June having since rebounded with the markets.