Nordson Corporation: Proving There's Riches In The Niches $NDSN
Nordson Corporation (NASDAQ:NDSN) is an underfollowed rock star for dividend growth investors. While Nordson shares don't typically offer an impressive current yield, their track record is very strong. With the 27% increase announced this week that brings their streak to 59 consecutive years of dividend increases.
Nordson operates in two segments: (1) Industrial Precision Solutions, and (2) Advanced Technology Solutions.
The IPS segment focuses on designing and delivering proprietary dispensing and processing technology specifically related to dispensing of sealants, paint, finishes, coatings, adhesives and more. The IPS solutions enable clients to reduce material costs while increasing efficiencies. The IPS segment primarily serves consumer facing and industrial markets.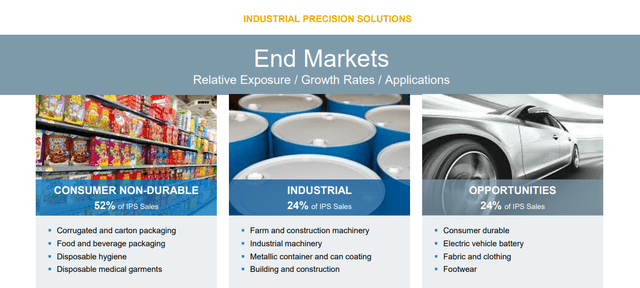 The ATS segment integrates proprietary technologies in various stages of clients' production process including surface treatment, precise dispensing of material as well as testing, inspection, and quality. The ATS segment serves clients in the electronics, high-tech industrial, and medical markets.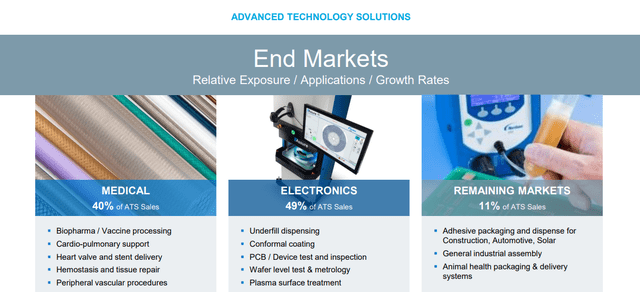 As part of their business Nordson holds over 1,900 global patents that help to protect them from competitors.