Dollar General: Playing The Long Game For Dividend Growth $DG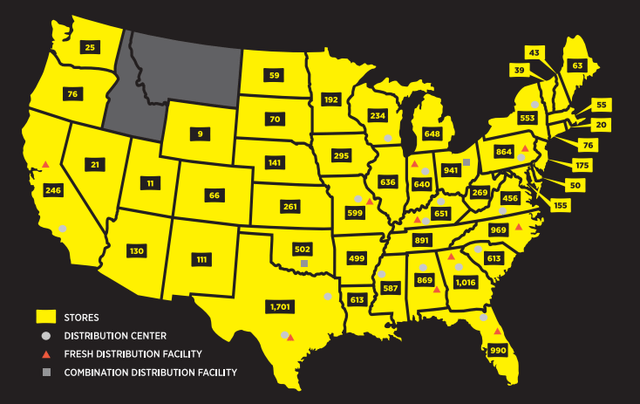 Dollar General (NYSE:DG) is a discount retailer with a huge footprint of over 18,000 stores across 46 states. Dollar General has the namesake Dollar General store that largely focuses on more rural locations as well as the pOpshelf stores that are being rolled out in the more urban/suburban areas.
Dollar General is unique in that they are a mature retailer with a proven concept while still being in growth mode with 1,050 new stores opened in FY 2021 and plans to open 1,110 during FY 2022. That's a huge footprint already and quite impressive growth in store counts.
The interesting thing about Dollar General, especially as fears of recession grow larger every day, is that Dollar General should be able to capture additional spend as consumers downshift to cheaper alternatives. That gives Dollar General a bit of anti-fragility to its business as people still need to shop for food and other home goods no matter what the economy is doing.
Dividend History
The core of my portfolio is invested in what I consider the "sweet spot" investments that carry a dividend yield in the 2.5% to 4.0% range with annual dividend growth normally in the 4% to 8% area. However, that doesn't mean that I completely forego those lower yielding companies that are likely to carry on raising their dividend at a 10%+ annualized rate for years at a time.