Sherwin-Williams: After A 30%+ Retreat, Future Returns Look Much Brighter $SHW
Sherwin-Williams (NYSE:SHW) is a leader in the paints and specialty coatings business. They are largely focused on the Americas; however, they do manufacture and distribute their offerings throughout the Caribbean, Europe, and the Asia-Pacific region.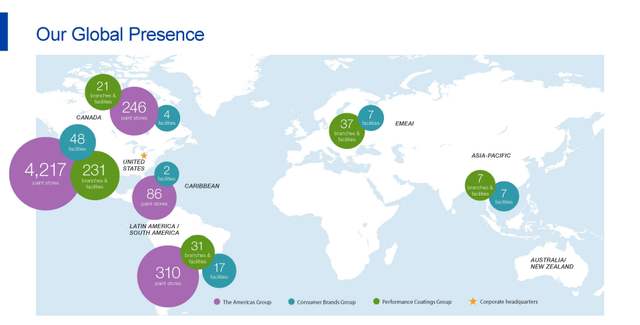 Sherwin-Williams is organized into three operating segments: (1) The Americas Group, (2) Consumer Brands Group, and (3) Performance Coatings Group.
Sherwin-Williams is largely tied to the residential markets through their relationships with professional painters. Pro painters rely on being able to get a consistent and quality product and Sherwin-Williams' 4,850+ stores allow quick and easy access. While a potential continued cooling in the housing market would be a short-term headwind for Sherwin-Williams it shouldn't be a long-term structural issue.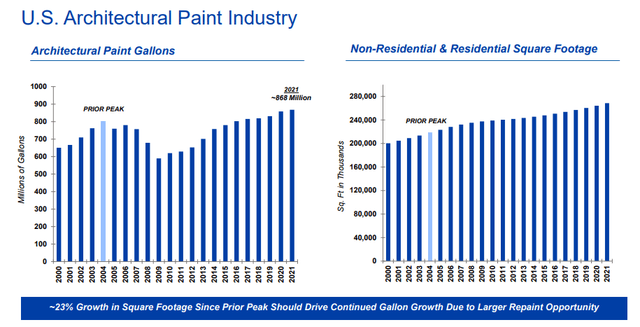 Sherwin-Williams' share price is down 32% from its high reached in late 2021. Believe me I've felt that as I've seen my stake dwindle down in value. However, I believe that I purchased shares at what will prove to be fair value when looking at the long-term although in hindsight I should have been more nimble with a decision to at least trim back the position.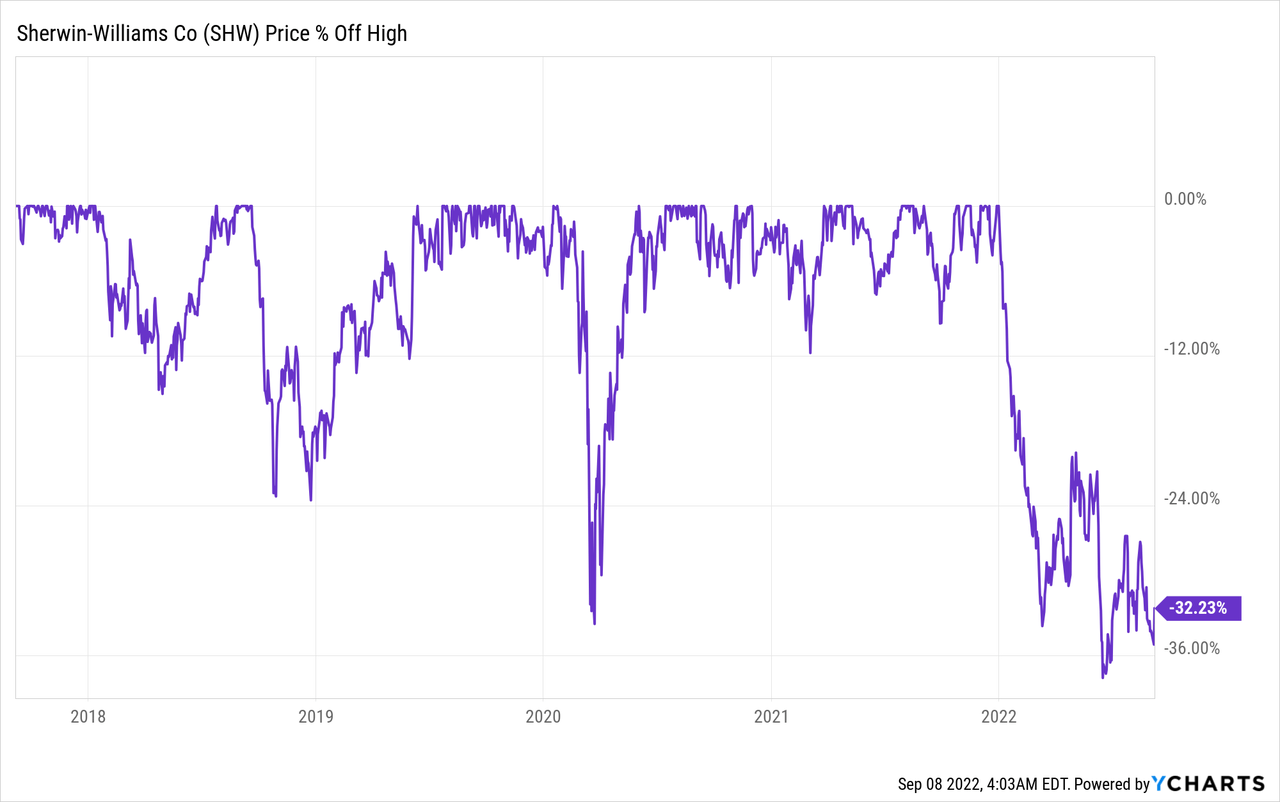 Seeing shares in what I believe is a quality business that should continue to reward shareholders over time with both strong dividend growth and capital appreciation, I wanted to re-examine the business to see if it makes sense to add to my stake.
Dividend History
The dividend growth strategy is the one that I gravitated towards most when I began investing in individual businesses. As such my goal is to find businesses with a consistent track record of growing their dividend over time and to purchase said businesses at reasonable valuations.
Continue reading this article at Seeking Alpha