J. M. Smucker: Show Me Growth Or Give Me Buybacks
J. M. Smucker (NYSE:SJM) is a well-known consumer staples business with several well-known brands outside of its namesake including JIF, Folgers, Meow Mix and many others. While the business has been steady, the share price has severely underperformed the S&P 500. Over the last five years, Smucker's share price is down 8.9% compared to the S&P 500's 88.0% rise. The stagnant share price while the business has continued to post modest results has led to an arguably cheap share price.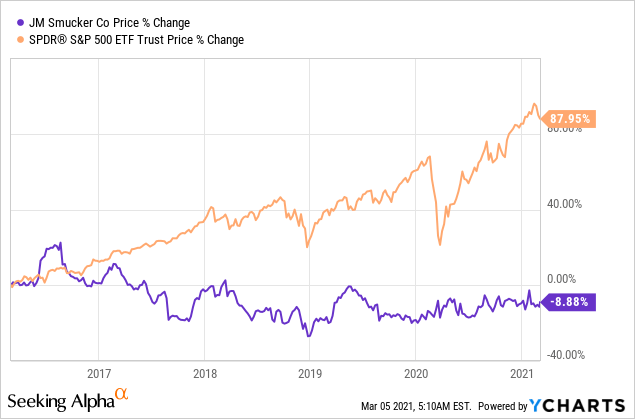 Dividend History
The dividend growth strategy is the one that appealed most to me when I began investing into individual companies. The concept is simple which is to focus on businesses that have a history of paying and growing their dividend payout as a means to harvest the fruit while keeping the tree.