Fastenal: Built To Last, But Not A Buy Yet $FAST


Fastenal (NASDAQ:FAST) is integral to enabling manufacturing and construction with their wide array of industrial and construction supplies. Fastenal's operations are primarily tied to the United States although Fastenal does sell and operate in Canada, Mexico as well as other international spots.

Fastenal provides things like screws, nuts, bolts, various plumbing fittings, and electrical supplies. Additionally Fastenal provides safety items such as fall protection supplies, safety glasses, safety signage, and specialty gloves.

In addition to supplying the literal nuts and bolts of manufacturing and construction, Fastenal offers inventory management solutions for their clients. As just about any company has dealt with over the last 2.5 years, their supply chain is extremely critical to their operations and better inventory management allow for Fastenal to keep the items they need in stock when they need them.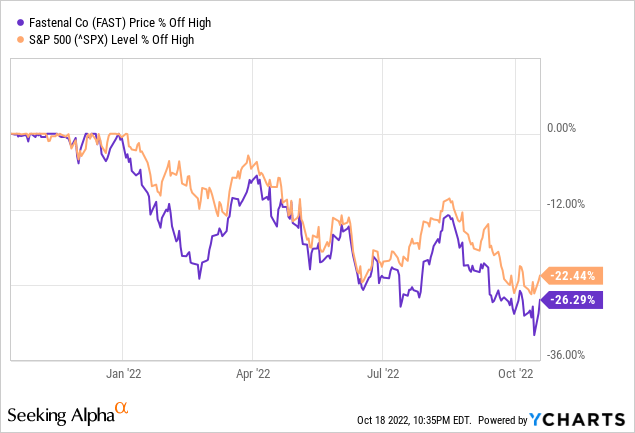 Data by YCharts


Fastenal's share price has retreated by 22% compared to the S&P 500's 26% pullback. I believe that Fastenal is a quality business and seeing a share price decline greater than 20% inspired me to take a further look at this business and see if now could be the time to buy.


Continue reading this analysis on Seeking Alpha



Image Source